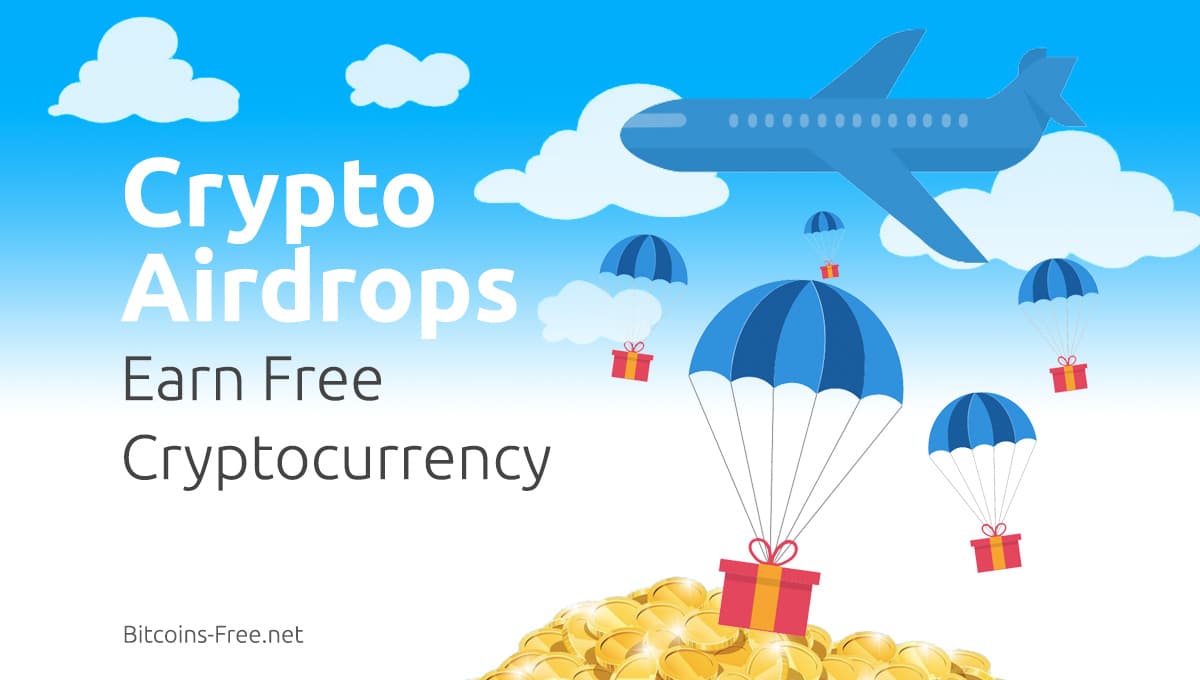 Do you also want to join crypto airdrops and receive news cryptocurrency in tokens (crypto money)?
What are Crypto Airdrops?
Crypto airdrops are used to distribute new cryptocurrency coins (tokens) or tokens to the crypto community worldwide. With most altcoin airdrops, tokens are sent to your Ethereum address or to a wallet you need to create. You only get the free altcoins or tokens when you follow Twitter, Facebook, Telegram or share or like posts. And the more you share the posts with your friends, the more free crypto tokens you can earn.
Note: The free cryptocurrency tokens you get only after the new token is launched, so usually you have to wait a while before you see them in your wallet.
What do you need for claiming Airdrops
If you want to start claiming airdrops you need a few things to make sure you get your tokens. A suitable crypto wallet that supports standard Ethereum tokens (ERC-20, ERC-223, ERC-721, ERC-777). Exodus wallet is a great wallet for this. Make sure you also have a Facebook, Twitter and Telegram account, you will need these to like and share the Airdrop.
Free airdrops you should definitely not miss
With Coinbase, you can very easily earn Crypto while learning more about it. For example, find out how specific crypto currencies work, and always receive a little bit of each crypto to try out for yourself. If you answer the mistakes wrong you can just try the question again and you still get your free crypto airdrop, how cool is that!
Important tips if you are going to use airdrops
Here are a few important tips for claiming airdrops.
Never send your private key to anyone
Use a separate e-mail address for Airdrops
Some Airdrops ask for personal information, copy passport and the like, don't do it!